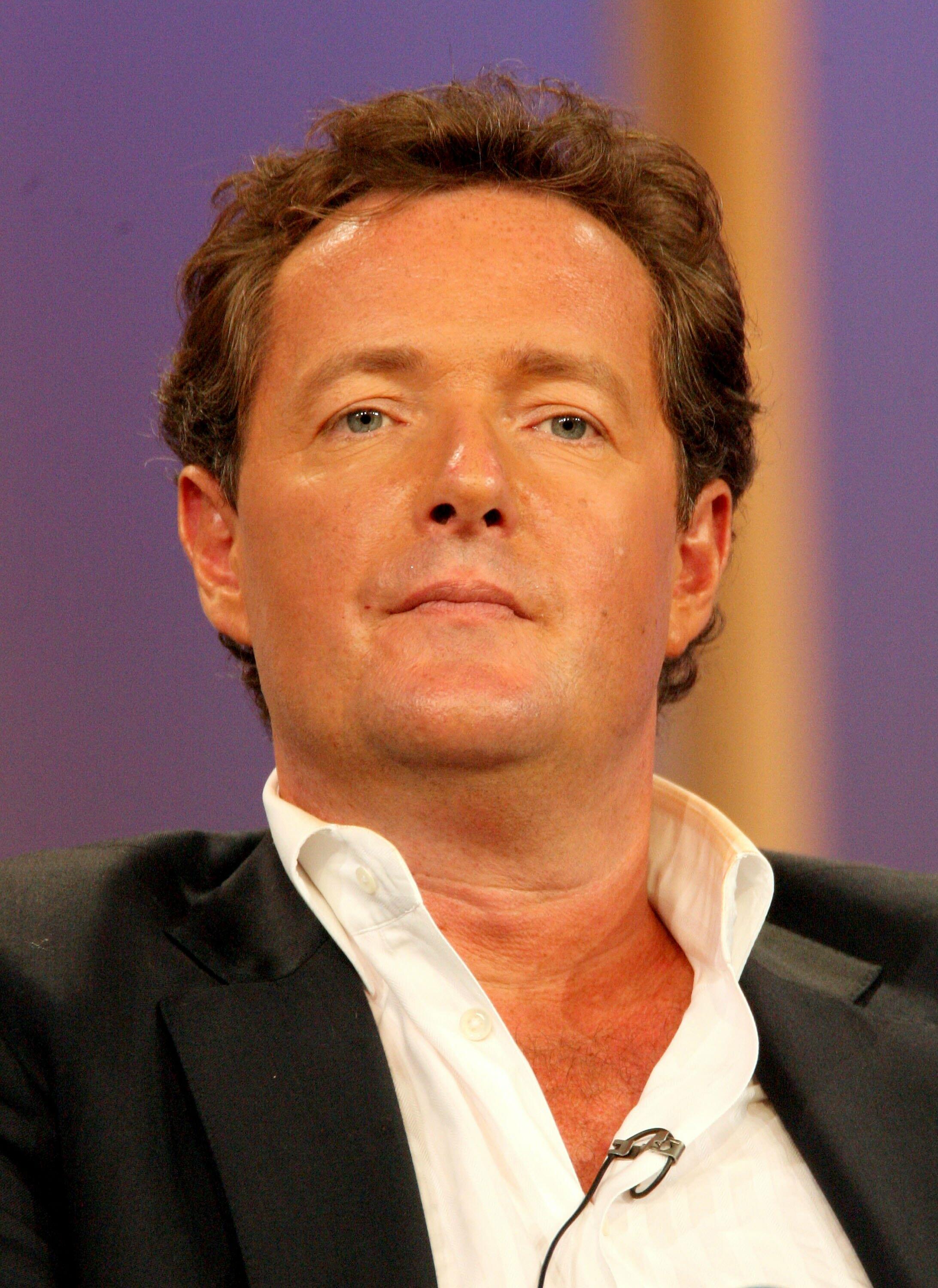 Piers Morgan really dislikes Meghan Markle, and this week walked off the set of the show he hosted, "Good Morning Britain," when one of his colleagues called him out for constantly slamming Meghan. Later that day left the show for good..
Here's the story: Morgan and Markle started out on good terms by following each other on Twitter in 2015, and often talked virtually.  One night Meghan was out with Piers Morgan having drinks, and that's the night she met Prince Harry.  After that night, Piers said she ghosted him and they never communicated again.
I say, no wonder he's mad! Did she dump him for the Prince? Did he like her....like THAT?
At first Piers defended her...saying things like "she's smart, a good actress, ambitious, said she's not naive and would be good for Harry."  Then Morgan began to rethink his views on Markle in 2018, the year she and Prince Harry married. 
He wrote more than 30 Daily Mail columns criticizing her, really letting her have it, and on the "Good Morning Britain" show, he was constantly shading her. The last thing he said before he walked off was he didn't believe one word Meghan said about having suicidal thoughts when she was living as a working royal.  Then hours after he left the show, Piers doubled down with his nasty comments and even said Meghan has damaged the British monarchy. .
Morgan's co host on "GMB" said about him: "He is, without doubt, an outspoken, challenging, opinionated, disruptive broadcaster. He has many critics and he has many fans."
Meghan Markle reportedly lodged a formal complaint to ITV (the British TV channel) after Morgan claimed she was lying about her experiences with Buckingham Palace.
Here's what I think:  Piers liked Meghan, and she ghosted him after she met and fell for the Prince. So as not to lead him on, she backed away.  And that sent him into hate Meghan mode.
It's just my humble opinion.
Photo: Getty